Hewa (Yawa)
Solududhkunda Municipality 1 (formerly Taksindu VDC 6), Solukhumbu, Nepal

Development and history of a Sherpa village

by Nepal Research and Shree Hewa Socio-Cultural Community (HSCC) (Shree Hewa Samajik-Sanskritik Sanstha)



(updated 11/12/2018)


This website offers an introduction into the small village of Hewa, formerly Yawa, that was part of Taksindu VDC, Solukhumbu district in Eastern Nepal. As part of the local level restructuring in 2017, the village became part of Dudhkunda Municipality. The administrative centre of Taksindu is at Manidingma or Nunthala as it has been called by the Nepali administration.

The website tries to provide some understanding for this area as well as to explain the history and culture of its inhabitants, who are predominantly Sherpas. We want to show you the rapid development of the village in recent years but also the remaining problems with which Hewa is confronted as a consequence of this modernisation.

HSCC plays a leading role in this development process, though there are some other organisations and initiatives. Finally, we should not forget the great support that the village has got and is still getting from a number of friends and foreign NGOs.



Websites:


Nepal Research


Nepal Research Videos




Nepal Research Languages


Nepal Observer (ISSN 2626-2924)


Human Rights Forum Nepal (HURFON)
Hewa-Nepal


Sherwa mi





Links:


Sherpa Radio, a station presenting songs, music and dances of the Sherpas

Time in Taksindu:




---
Home / Hewa / Sherpas / HSCC / Partners / Projects / Videos / Links / Imprint

---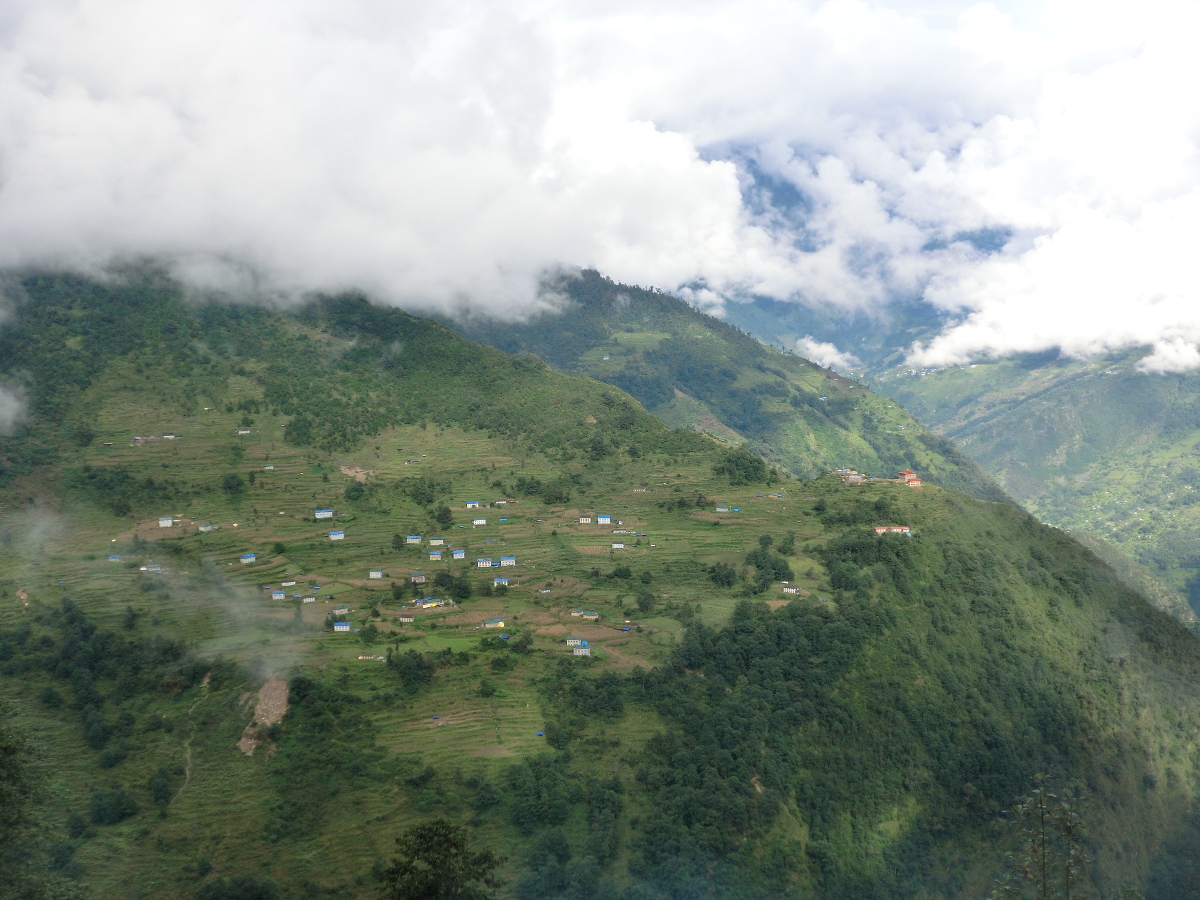 The village of Hewa (formerly Yawa) where the HSCC has constructed a socio-cultural centre for the village people of Hewa and neighbouring Siteling. The centre has been built on top of the small hill on the right. The smaller buildung right in front of it provides a kitchen and guest rooms for treckers. The complex below is the village primary school that is currently going to be extended by the government. On the left of the socio-cultural centre you can see the healthpost building that is under construction. (Photo by Klaus Bender, October 2016)

The following trekking agencies are run by leading members of HSCC who invest a lot of time and money in the development of the village. Besides, they bring tourists and, thus, contribute to improve the income of the villagers and to sustain the projects:




Himalayan Paradise Trek & Expedition (P.) Ltd.


P.O. Box 23304, Kapan-8, Kathmandu, Nepal.
Phone: +977-1-4823172, Cell: +977-1-9841212248
Website: http://www.himalayanparadisetreks.com, E-mail: info@himalayanparadisetreks.com



Panorama Himalaya Trekking Pvt. Ltd.


P.O.Box: 25301, Kathmandu, Nepal.
Phone: +977-1-2297661, Cell: +977-1-9841426784
Website: http://www.panoramatrekking.com, E-mail: pasang2001@hotmail.com , kusang_sherpa2008@yahoo.com



Annapurna Foothills Treks & Expedition (P.) Ltd.


Boudha Naya Basti 4, Kathmandu, Nepal.
Phone: +977-1-6211187, Cell: +977-1-98411579429
Website: http://www.annapurnatreksexpedition.com, E-mail: info@annapurnatreksexpedition.com
---
Copyright © HSCC and Nepal Research
. Contact
HSCC and nepalresearch.org are not liable for any unsuitable material found in any of the links included in this web site.
Please contact the respective web sites for any relevant information.