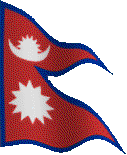 Hewa (Yawa)
Solududhkunda Municipality 1 (formerly Taksindu VDC 6), Solukhumbu, Nepal

Development and history of a Sherpa village

by Nepal Research and Shree Hewa Socio-Cultural Community (HSCC) (Shree Hewa Samajik-Sanskritik Sanstha)



(updated 19/08/2019
but still under reconstruction)


This website offers an introduction into the small village of Hewa, in Sherpa language Yawa, that was part of Taksindu VDC, Solukhumbu district in Eastern Nepal. As part of the local level restructuring in 2017, the village became part of Dudhkunda Municipality 1. The administrative centre of Taksindu is at Manidingma or Nunthala as it has been called by the Nepali administration.

The website tries to provide some understanding for this area as well as to explain the history and culture of its inhabitants, who are predominantly Sherpas. We want to show you the rapid development of the village in recent years but also the remaining problems with which Hewa is confronted as a consequence of this modernisation.

HSCC plays a leading role in this development process, though there are some other organisations and initiatives as well. Finally, we should not forget the great support that the village has got and is still getting from a number of friends and foreign NGOs.

Last, but not least, we must mention the friendly and self-sacrificing inhabitants of Hewa, without whose diligence and selfless commitment all projects in the village would not have been feasible.


Websites:


Nepal Research


Nepal Research Videos




Nepal Research Languages


Nepal Observer (ISSN 2626-2924)


Human Rights Forum Nepal (HURFON)
Hewa-Nepal


Sherwa mi





Links:


Sherpa Radio, a station presenting songs, music and dances of the Sherpas

Time in Taksindu: